Sale price
Rs. 220.00
Regular price
Rs. 294.00
Unit price
/
per
Sale
Sold out
Shipping & Returns

Free shipping and returns available on all orders!
We ship all US domestic orders within 5-10 business days!
Share
View full details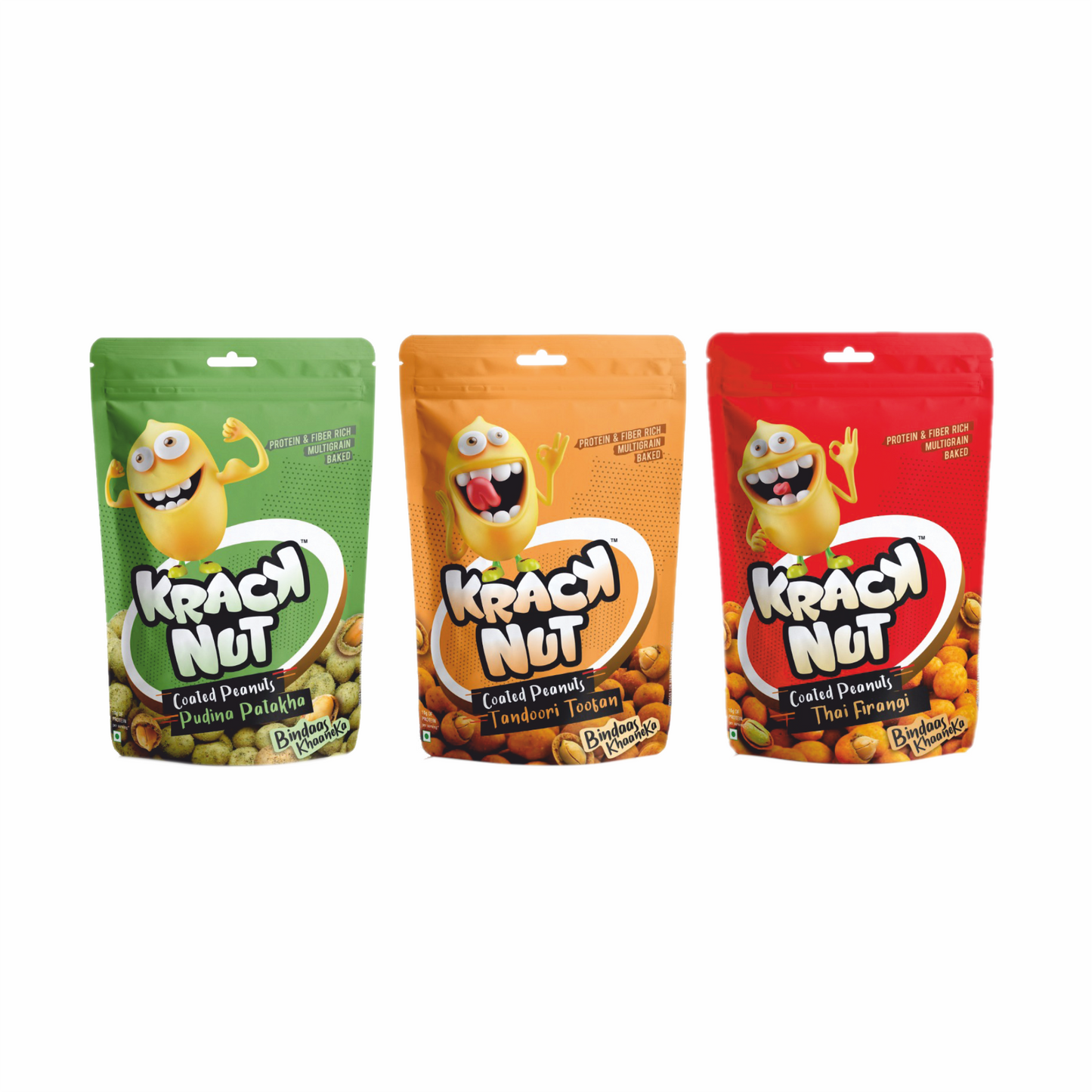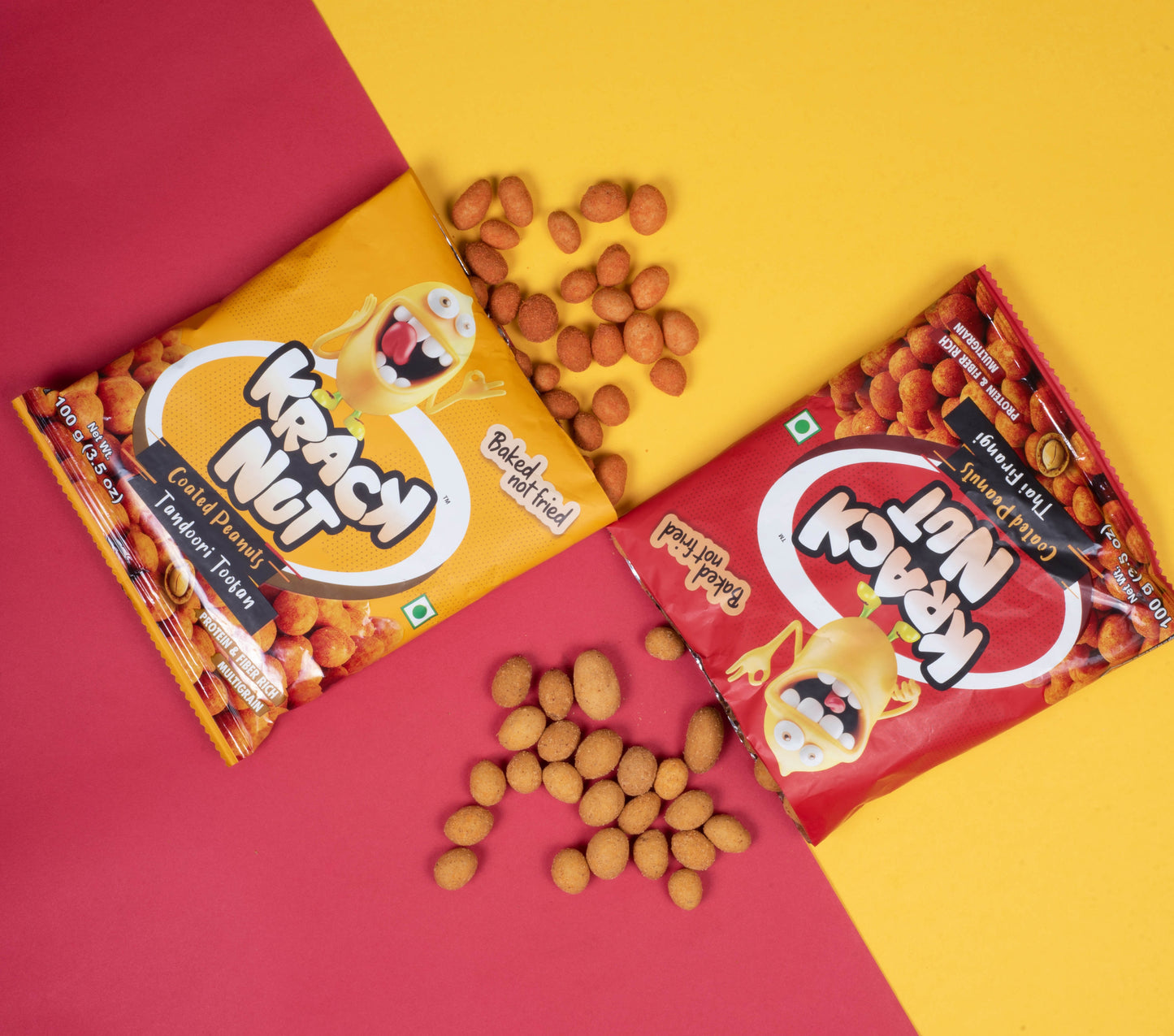 Kracknut Coated Peanuts , featuring an exciting assortment of flavors - Thai Firangi, Tandoori Toofan, and Pudhina Pathaka. Elevate your snacking experience with this irresistible combo pack that offers a burst of taste and crunch in every bite.




1. Premium Quality: Our coated baked nuts are made from the finest ingredients, ensuring a high-quality snacking experience for our customers.

2. Irresistible Flavors: Indulge in a variety of mouthwatering flavors such as Thai Firangi, Tandoori Tofaan, Pudhina Pathaka offering something for every taste preference.
3. Health-Conscious Option: Our coated baked nuts are a healthier alternative to traditional fried snacks. They are baked to perfection, reducing the oil content while maintaining a deliciously crispy texture.
4. Nutritional Powerhouse: Packed with essential nutrients, our coated baked nuts provide a wholesome snacking option. They are a great source of protein, fiber, and healthy fats, making them a satisfying and nutritious choice.
5. Convenient Packaging: Our coated baked nuts come in resealable, airtight pouches to ensure maximum freshness and convenience. Perfect for on-the-go snacking, these pouches are easily portable and fit well in lunchboxes, gym bags, or office drawers.

Whether you're entertaining guests, enjoying a movie night, or simply satisfying your own cravings, this combo pack offers something for everyone. With their baked preparation, these coated peanuts are a healthier alternative to traditonal fried snacks. The combo pack ensures you can enjoy a variety of flavors conveniently, with each pack thoughtfully designed to be resealable for freshness and easy storage.