Sale price
Rs. 440.00
Regular price
Rs. 590.00
Unit price
/
per
Sale
Sold out
Highlights:
Bold and Spicy Flavor: Our Pepper Cashews are coated in a delicious blend of black pepper and spices, creating a bold and spicy flavor that will satisfy your taste buds.
High-Quality Ingredients: Our cashews are carefully selected and roasted to perfection, and then coated in a spicy pepper seasoning, ensuring the highest quality product for our customers.
Nutrient-Rich: Cashews are a great source of protein, healthy fats, and fiber, making them a nutritious snack option.
Gluten-Free: Our Pepper Cashews are naturally gluten-free, making them a great snack option for those with gluten sensitivities or Celiac disease
Convenient and Portable: Our Pepper Cashews come in pet, making them a convenient and portable snack option for work, school, or on-the-go.
Shipping & Returns

Free shipping and returns available on all orders!
We ship all US domestic orders within 5-10 business days!
Share
View full details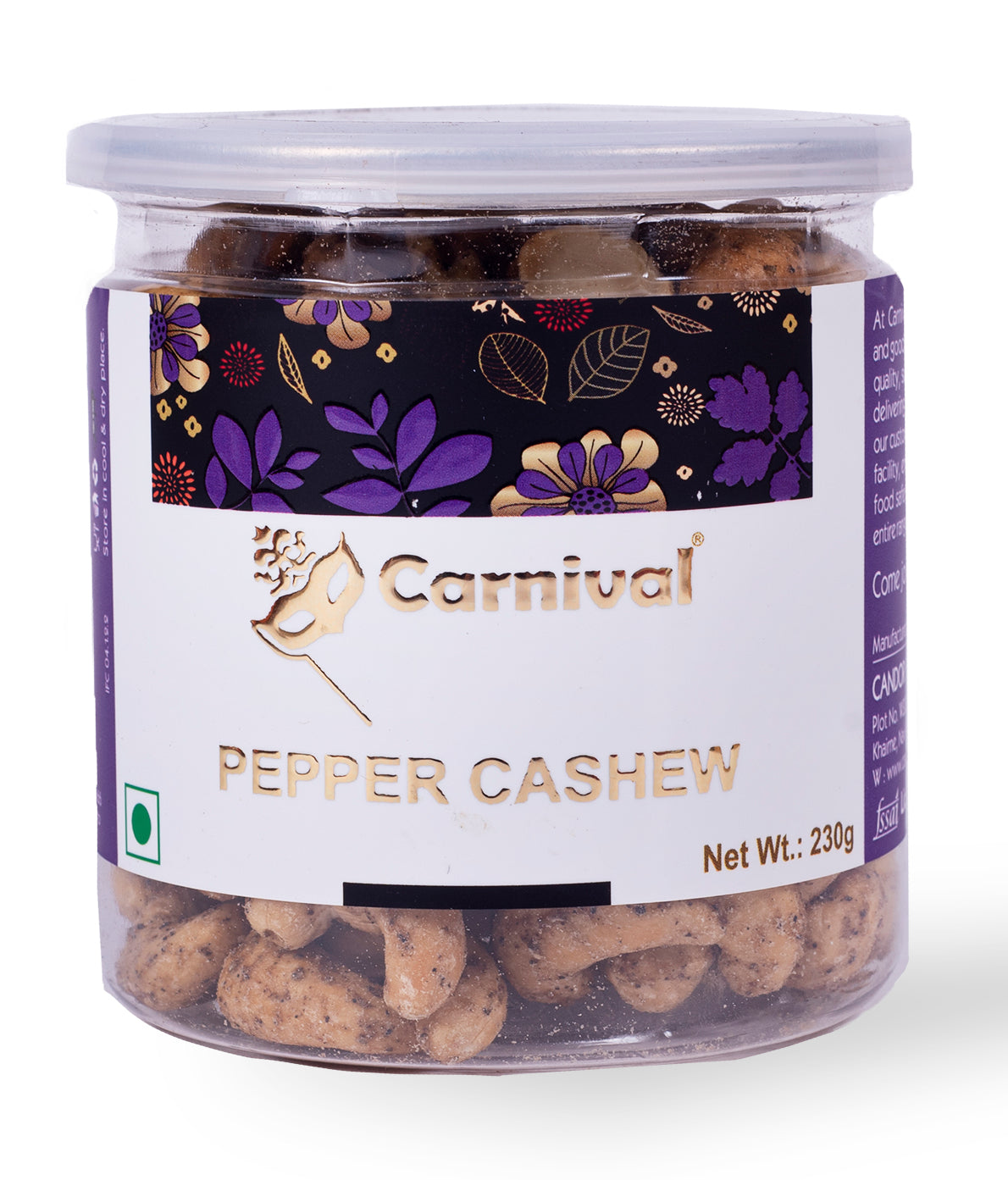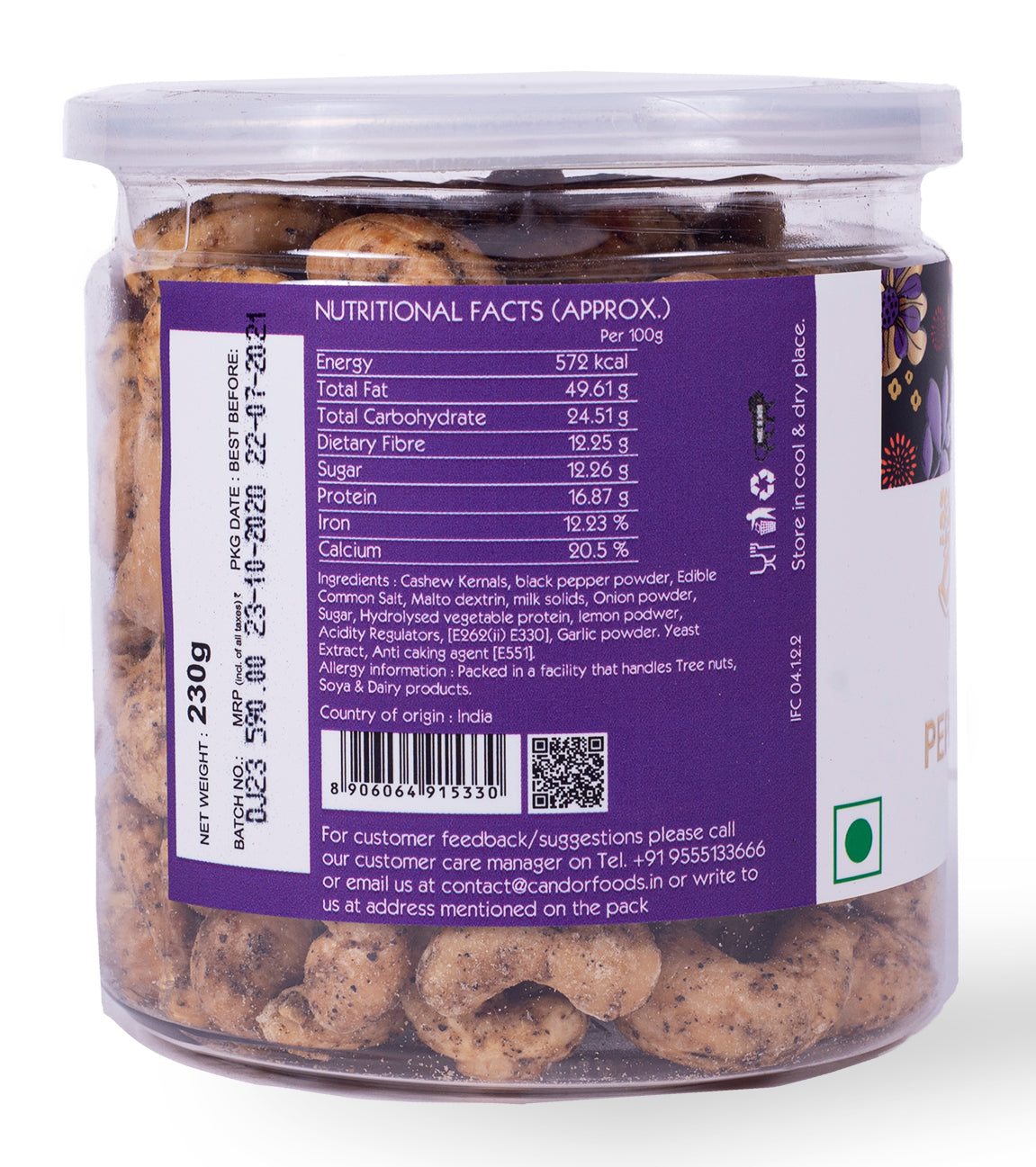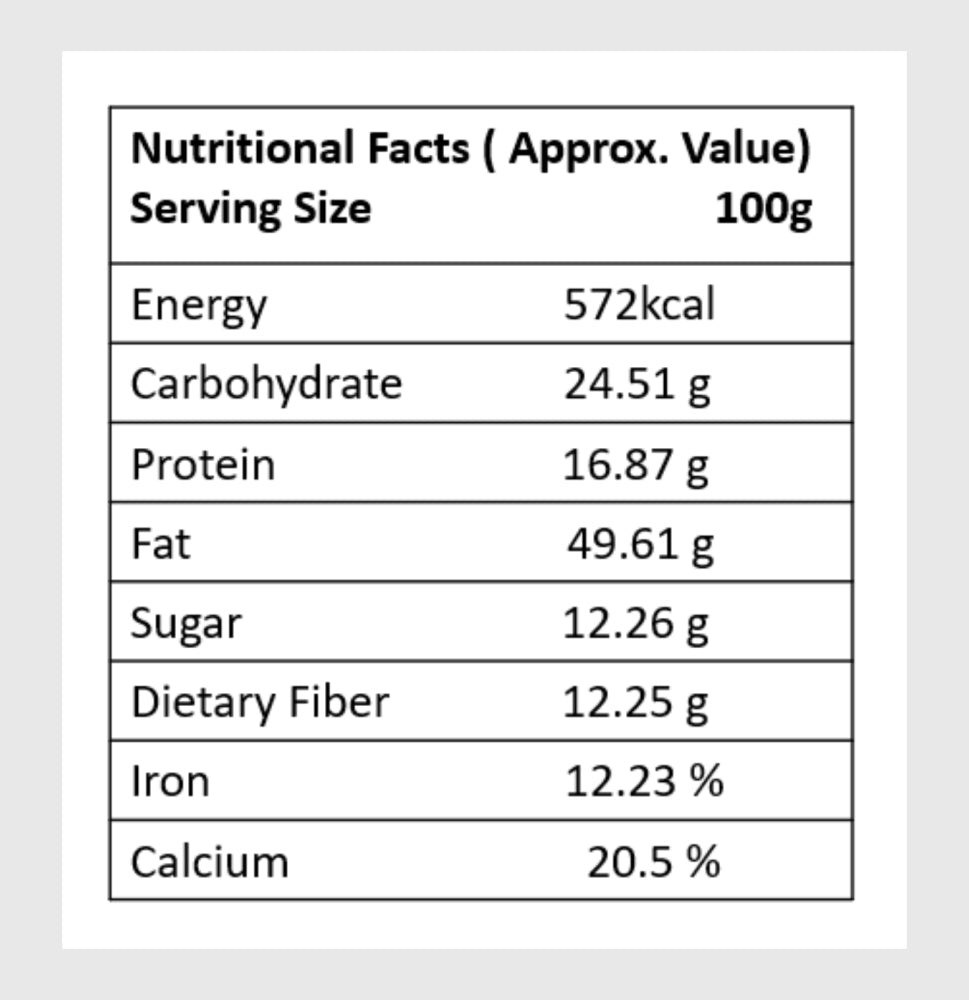 Attributes: Crunchy texture, savory, and mildly spicy flavor with a coating of crushed black pepper.

Nutrition Benefits: Cashews are a great source of healthy fats, protein, fiber, and essential vitamins and minerals. The addition of black pepper enhances the digestive process and can aid in weight management.

Best Eaten as: Pepper Cashews are perfect as a snack to munch on, or as a topping for salads, soups, or stir-fries. They can also be served as a party appetizer or paired with a glass of wine or a cold beer.

Storage Instructions: Store in an airtight container in a cool, dry place, away from direct sunlight. Refrigeration is not recommended, as it can cause the cashews to lose their crunchiness and absorb moisture.