Sale price
Rs. 415.00
Regular price
Rs. 575.00
Unit price
/
per
Sale
Sold out
Highlights:
1. Irresistible Flavor: Our Crunchy Caramel Trail Mix is a delicious blend of sweet and savory flavors, featuring crunchy nuts, chewy caramel pieces, and dried fruit.
2. Nutrient Dense: Our trail mix is packed with essential nutrients such as protein, fiber, healthy fats, and various vitamins and minerals, making it a great snack for anyone looking to add nutrition to their diet.
3. Convenient and Portable: Our trail mix comes in a convenient resealable bag, making it easy to take with you wherever you go, whether you're hiking, biking, or just need a snack on the go.
4. Versatile: Our trail mix can be enjoyed as a snack on its own, or added to yogurt, oatmeal, or smoothies for an extra boost of flavor and nutrition.
5. Freshness Guaranteed: Our Crunchy Caramel Trail Mix is carefully sourced and packaged to ensure maximum freshness and flavor, so you can enjoy the best possible product. We guarantee the highest quality standards for our Crunchy Caramel Trail Mix.
Shipping & Returns

Free shipping and returns available on all orders!
We ship all US domestic orders within 5-10 business days!
Share
View full details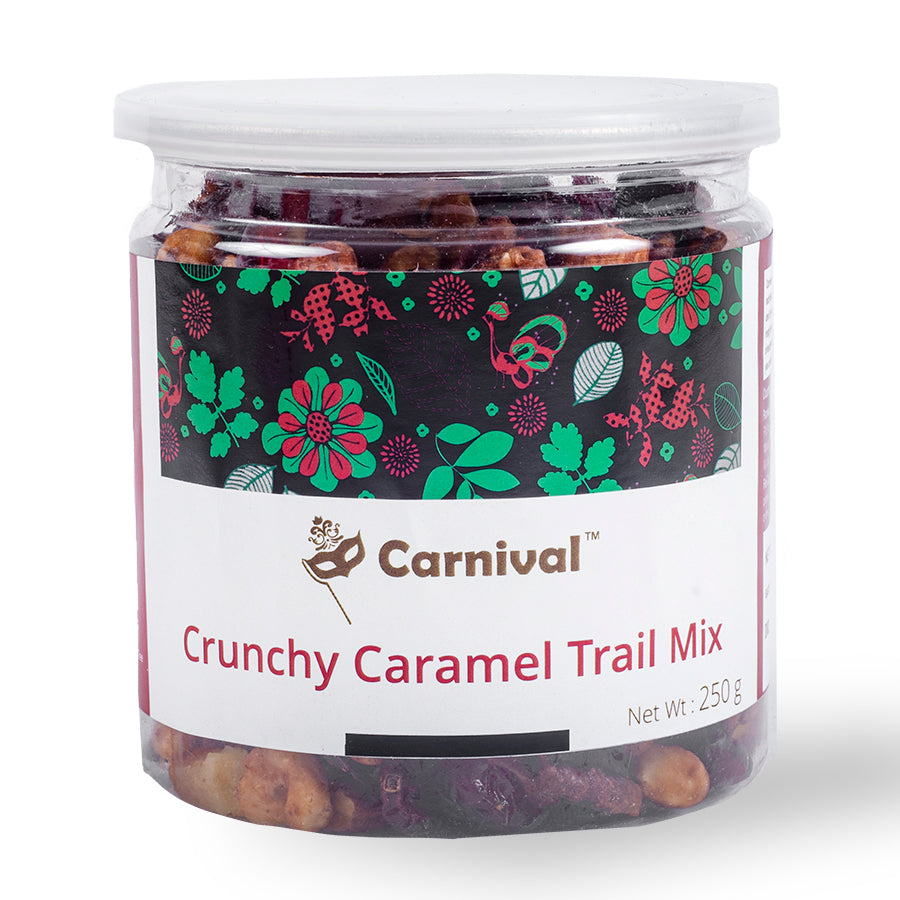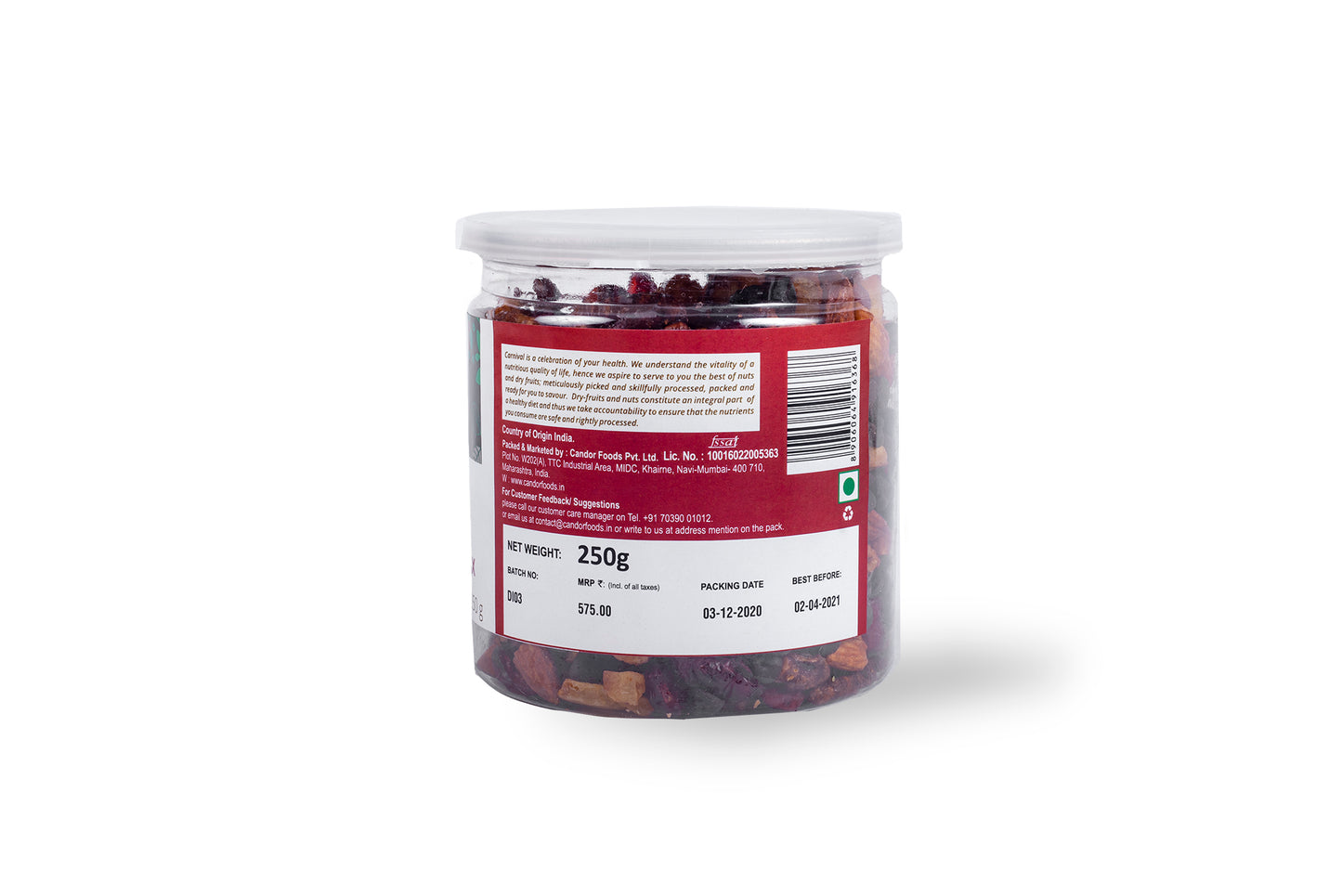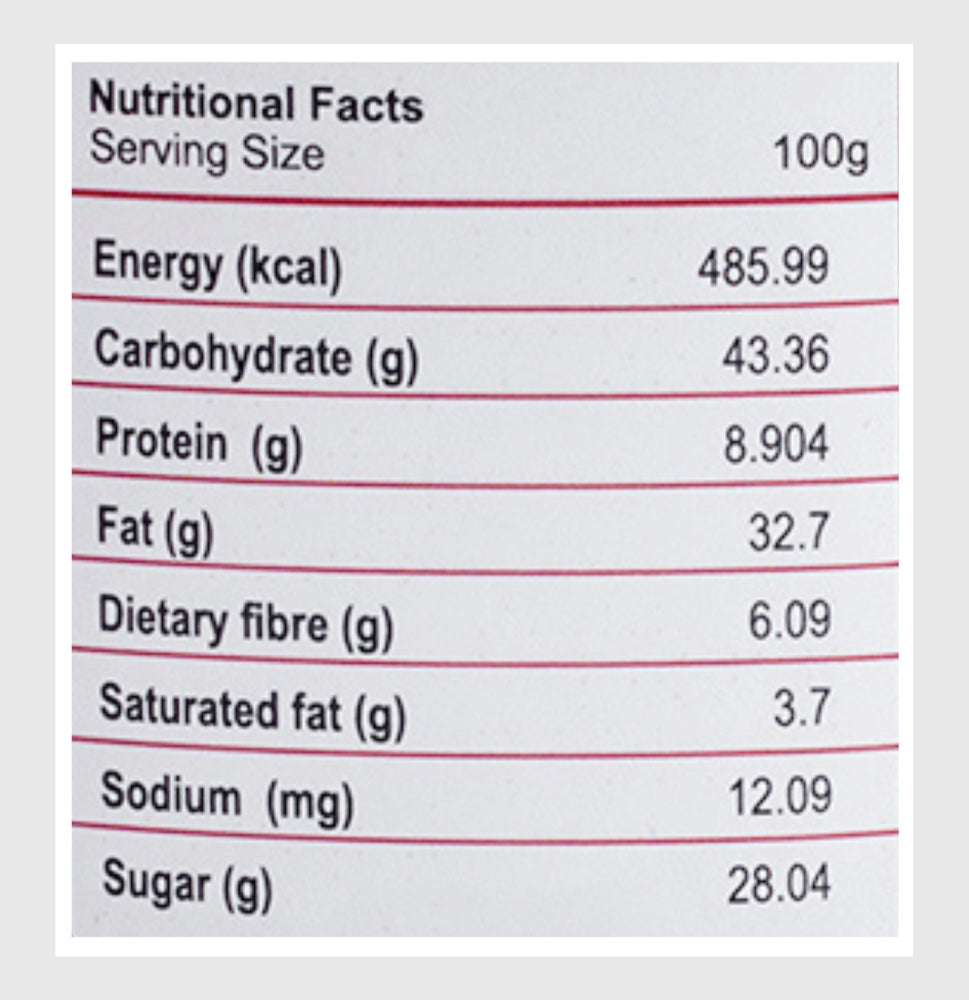 Attributes: Crunchy, Sweet, Chewy, Combination of textures with nuts, seeds, and dried fruit.

Nutrition Benefits: Provides a good source of fiber, protein, and healthy fats from nuts and seeds. Dried fruit adds natural sweetness and a variety of vitamins and minerals.

Best Eaten As: A delicious snack for anytime of the day, great for a quick boost of energy during activities such as hiking, camping, or working out. Can also be used as a topping for oatmeal or yogurt, or added to baked goods for extra crunch.

Storage Instructions: Store in a cool, dry place in an airtight container to maintain freshness. Refrigeration is optional.