Regular price
Rs. 1,500.00
Sale price
Rs. 1,500.00
Regular price
Rs. 2,090.00
Unit price
/
per
Sale
Sold out
Highlights:
Massive size: Our Medjoul Jumbo Dates are the largest and most satisfying dates you'll ever taste, making them a perfect snack or dessert.
Incredible value: Our 1 kg pack of Medjoul Jumbo Dates offers unbeatable value for money compared to smaller packs, so you can enjoy more for less.
Rich and decadent: These dates are known for their rich, decadent flavor and texture, making them a luxurious treat for any occasion.
Nutrient powerhouse: Our Medjoul Jumbo Dates are packed with fiber, vitamins, and minerals, providing a nutrient boost for your body.
Impressive presentation: These dates are so large and impressive that they make a great centerpiece or gift for any occasion.
Shipping & Returns

Free shipping and returns available on all orders!
We ship all US domestic orders within 5-10 business days!
Share
View full details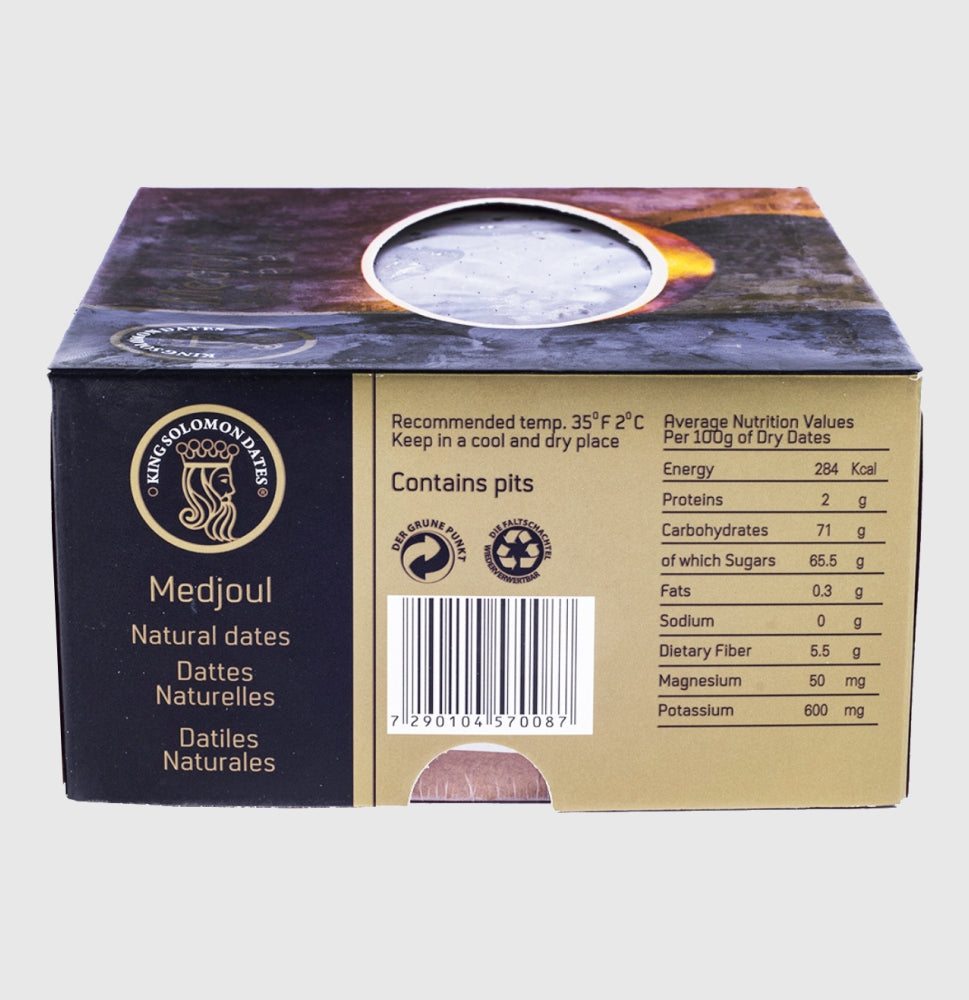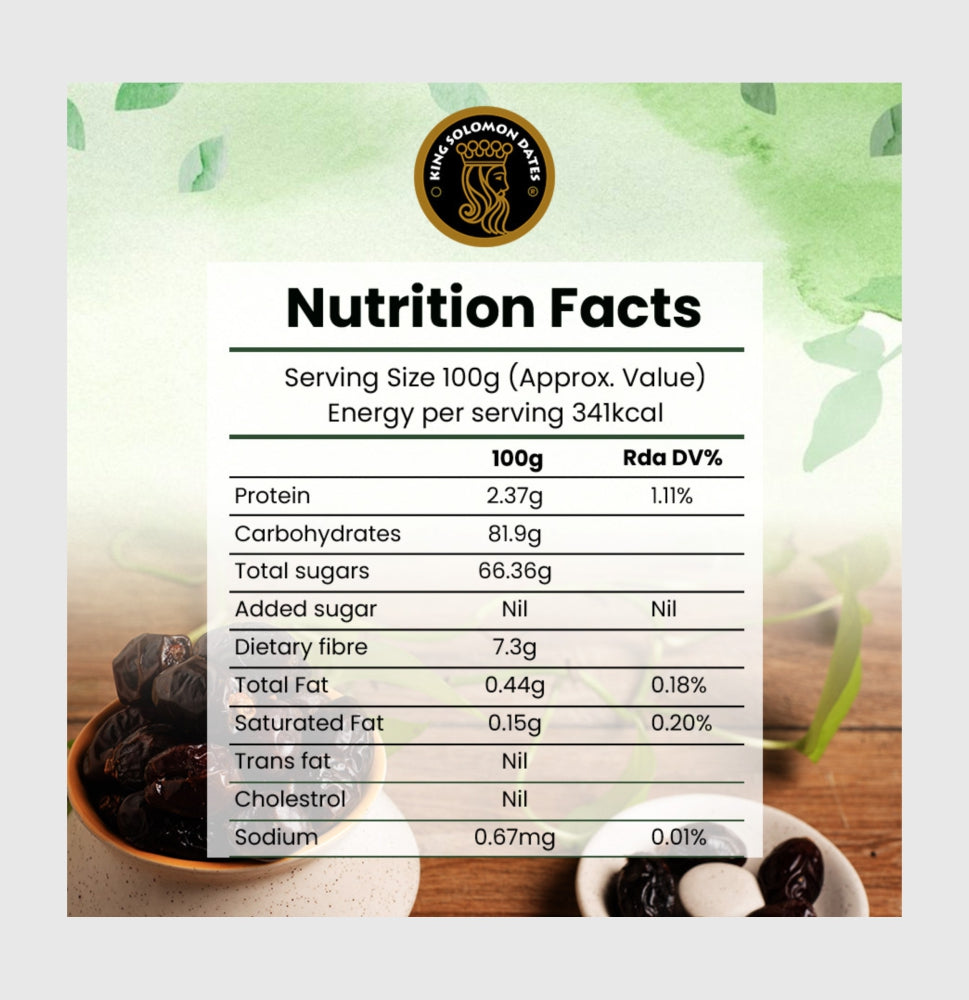 Attribute: These dates have a rich, amber-brown color and a soft, chewy texture with a sweet taste.

Attribute benefit: They are a good source of dietary fiber, potassium, and antioxidants.

Best eaten as: These dates can be eaten as a healthy snack, added to salads or smoothies, or used in baking.

Storage instruction: Store in a cool, dry place away from sunlight.