Carnival Daily Mewa Health Mix 250g- (Dates, Walnut, Almond, Apricot, Raisins, Figs , Pista)
Carnival Daily Mewa Health Mix 250g- (Dates, Walnut, Almond, Apricot, Raisins, Figs , Pista)
Sale price
Rs. 350.00
Regular price
Rs. 375.00
Unit price
/
per
Sale
Sold out
Shipping & Returns

Free shipping and returns available on all orders!
We ship all US domestic orders within 5-10 business days!
Share
View full details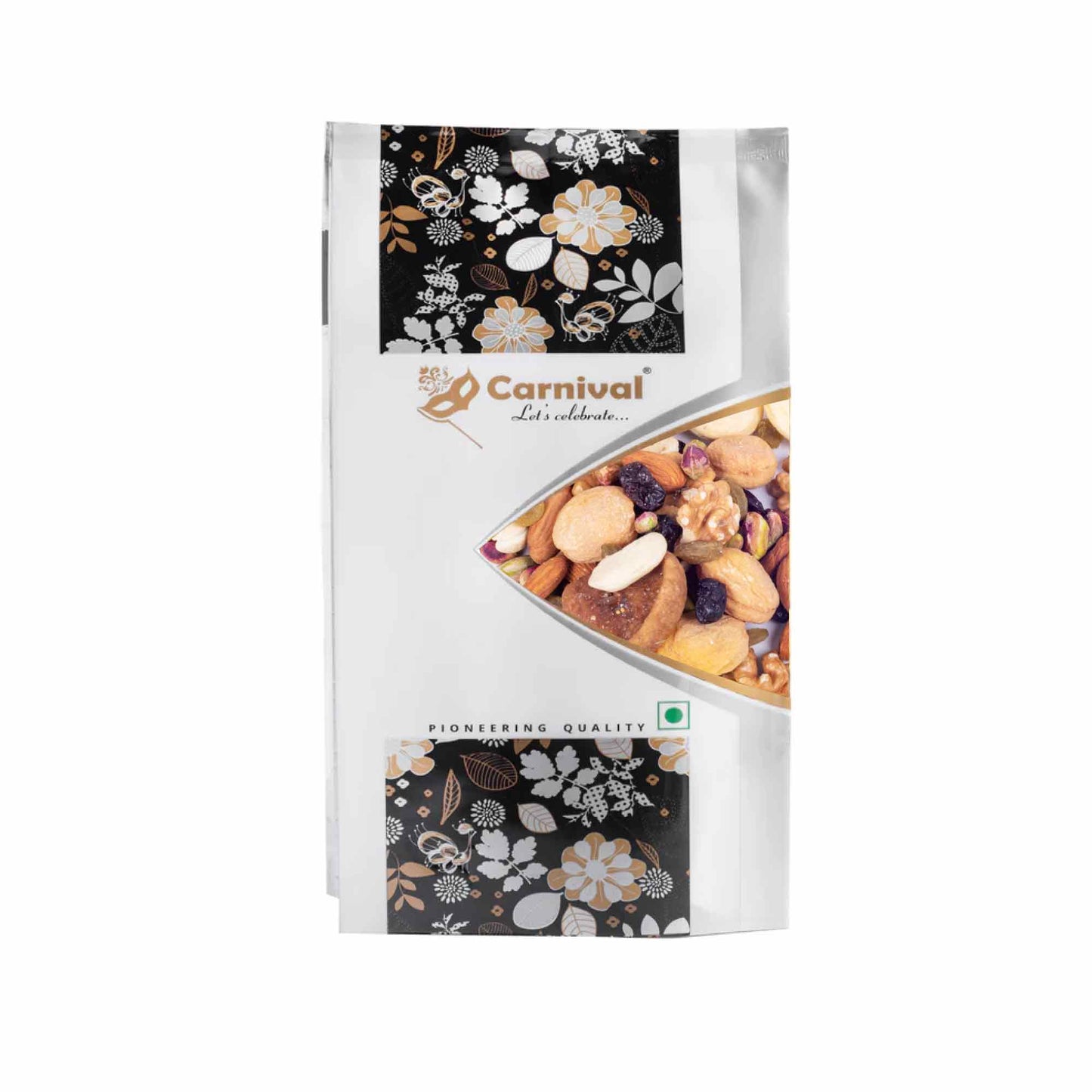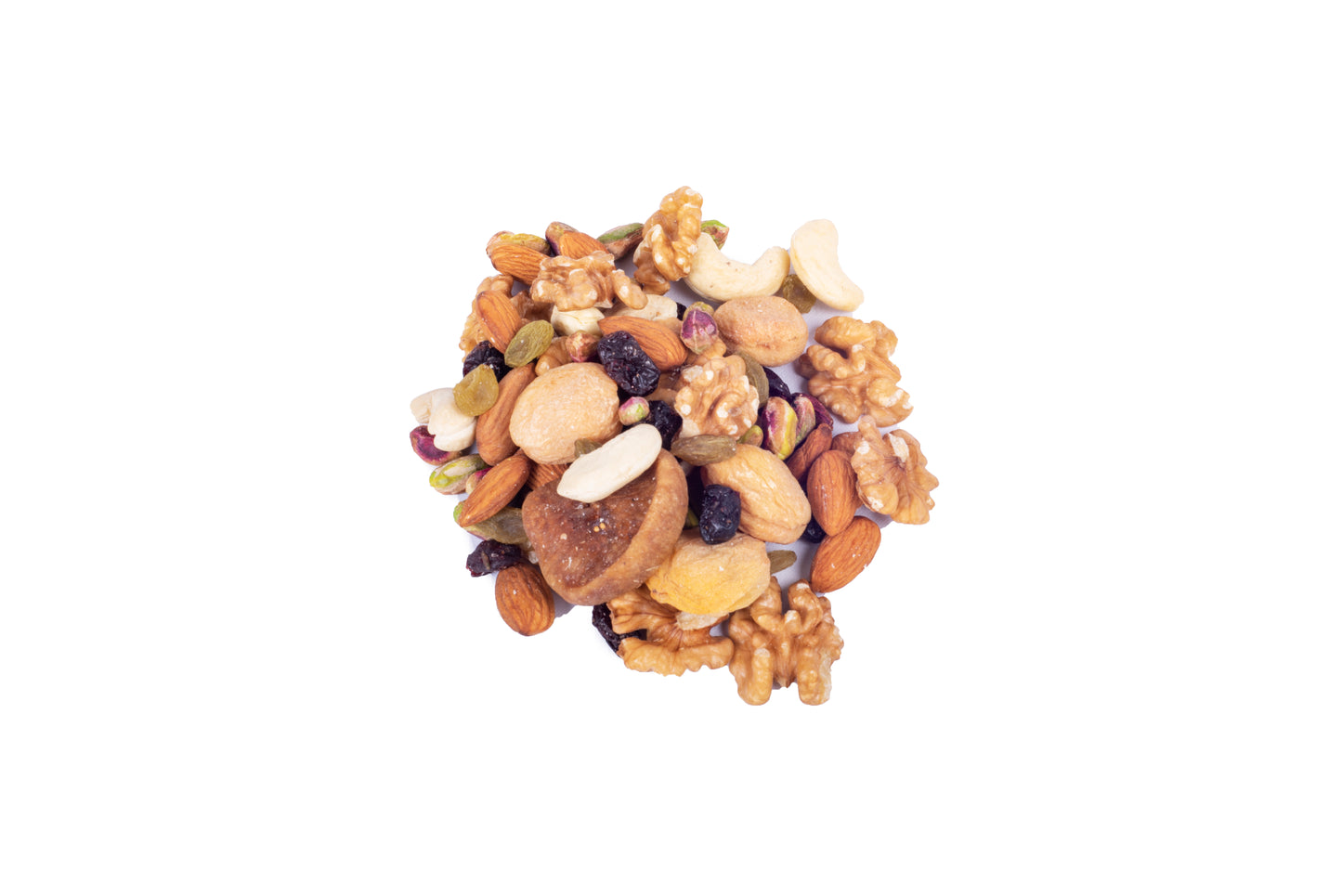 Elevate your snacking experience with our Daily Mewa Mix Pack! This exquisite assortment combines the natural goodness of premium dried fruits to provide you with a wholesome and delicious treat. Each bite is a burst of flavor and nutrition, making it the perfect addition to your daily routine.
Key Features:
A Mix of Nature's Best: Our Daily All Dried Fruit Mix Pack contains a delightful blend of dates, walnuts, almonds, apricots, raisins, and pistachios. This diverse selection ensures you get a variety of flavors and nutrients in every bite.
Nutrient-Rich Goodness: Packed with essential vitamins, minerals, and antioxidants, this mix is a powerhouse of nutrition. It's an excellent source of energy, fiber, and healthy fats, making it ideal for a quick pick-me-up or post-workout snack.
Perfectly Dried and Preserved: We take pride in selecting only the finest dried fruits, ensuring their natural freshness and taste are preserved. Our careful drying process maintains the fruits' integrity, so you can enjoy their full, natural flavors.
Versatile Snacking: Whether you're on the go, at work, or simply relaxing at home, our Daily All Dried Fruit Mix is a convenient and nutritious choice. Sprinkle it on your morning yogurt, add it to your salads, or enjoy it straight from the pack.
Resealable Packaging: Our resealable pack ensures the freshness of your dried fruits remains intact. You can enjoy this delicious mix at your own pace, knowing it'll stay fresh until the last bite.
Health Benefits: Dried fruits are known to support heart health, improve digestion, and boost your immune system. They are also a great way to satisfy your sweet cravings naturally.
Experience the taste of nature with every bite and treat yourself to the wholesome goodness of our Daily All Dried Fruit Mix Pack. Order now and make this delightful blend a part of your daily routine. It's the perfect snack to keep you energized and satisfied throughout the day. Buy yours today!