Sale price
Rs. 750.00
Regular price
Rs. 950.00
Unit price
/
per
Sale
Sold out
Highlights:
1. Superior Quality: Our Mamra Almonds are of the highest quality, carefully selected, and handpicked for their unique size, texture, and flavor.
2. Nutrient Dense: Mamra Almonds are a great source of protein, fiber, healthy fats, and other essential nutrients, making them a great addition to any healthy diet.
3. Energy Boost: Mamra Almonds are a natural source of energy, providing sustained energy throughout the day, and our premium quality Mamra Almonds offer the best taste and nutritional benefits.
4. Rich Flavor: Mamra Almonds have a distinct rich flavor that sets them apart from other varieties, making them a favorite among almond lovers.
5. Freshness Guaranteed: Our Mamra Almonds are carefully sourced and packaged to ensure maximum freshness and flavor, so you can enjoy the best possible product. We guarantee the highest quality standards for our Mamra Almonds.
Shipping & Returns

Free shipping and returns available on all orders!
We ship all US domestic orders within 5-10 business days!
Share
View full details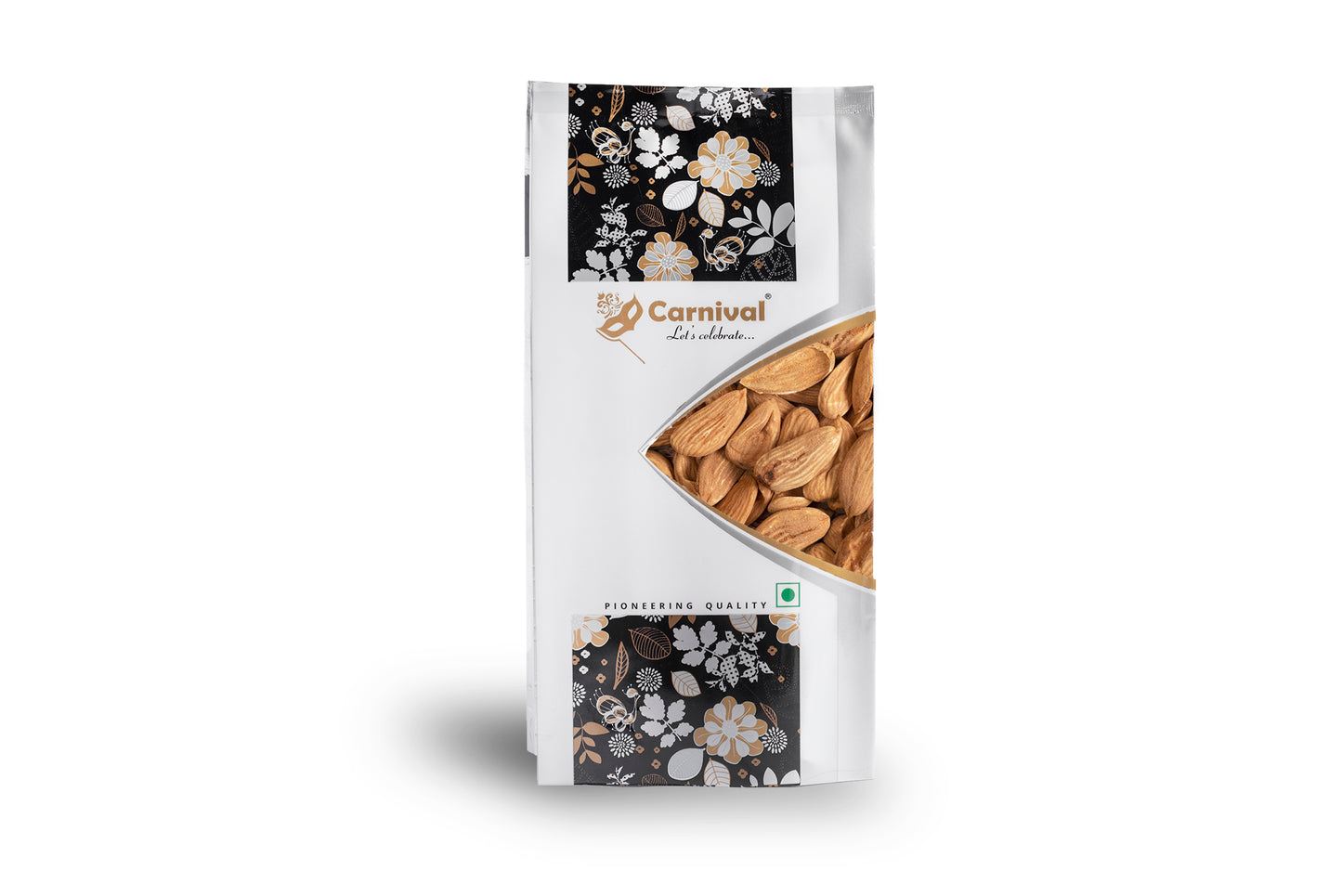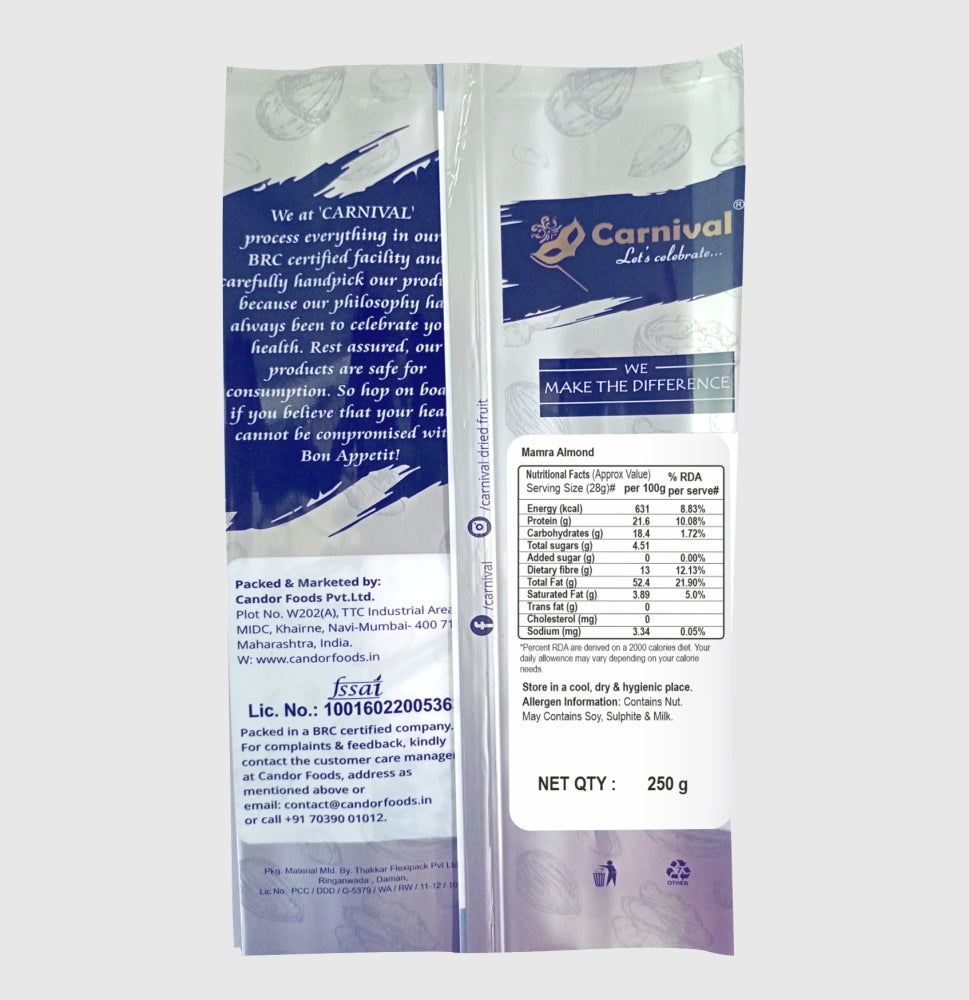 Attribute: Mamra almonds have a distinct shape and texture compared to regular almonds. They also have a creamy texture and a sweet, buttery flavor.

Nutrition benefit:
- Mamra almonds are a rich source of vitamin E, fiber, healthy fats, and protein. They also contain antioxidants that help protect against cell damage.
- Consuming Mamra almonds can help lower cholesterol levels and reduce the risk of heart disease.

Best eaten as: Mamra almonds are a popular snack on their own, but they can also be used as an ingredient in a variety of dishes such as desserts, salads, and stir-fries. They pair well with fruits, chocolates, and cheeses.

Storage Instruction: To keep Mamra almonds fresh, store them in an airtight container in a cool, dry place, away from direct sunlight. They can also be refrigerated or frozen to extend their shelf life.