Sale price
Rs. 410.00
Regular price
Rs. 590.00
Unit price
/
per
Sale
Sold out
Highlights:
Delicious and Unique Flavor: Our Cheese Cashews are coated in a mouthwatering blend of cheese and spices, creating a delicious and savory snack that will satisfy your cravings.
High-Quality Ingredients: Our cashews are carefully selected and roasted to perfection, and then coated in a delicious cheese seasoning, ensuring the highest quality product for our customers.
Nutrient-Rich: Cashews are a great source of protein, healthy fats, and fiber, making them a nutritious snack option.
Great for Sharing: Our Cheese Cashews are a great snack option to share with friends and family, or to serve as a party appetizer.
Energy Boost: Our cashews are an excellent source of energy, as they contain healthy fats, fiber, and protein, making them a great pre or post-workout snack option.
Perfect for Gift-Giving: Our Cheese Cashews make a great gift option for family and friends who appreciate healthy and delicious snacks, or for any occasion such as birthdays, holidays, or thank-you gifts.
Shipping & Returns

Free shipping and returns available on all orders!
We ship all US domestic orders within 5-10 business days!
Share
View full details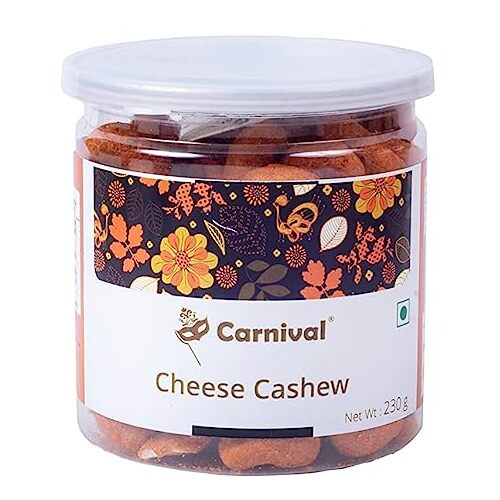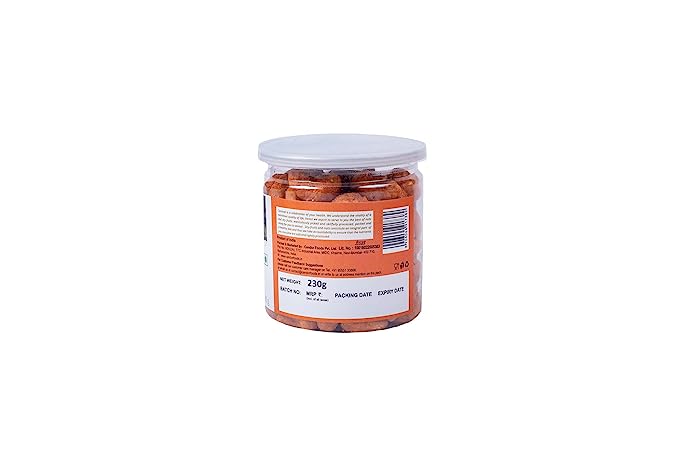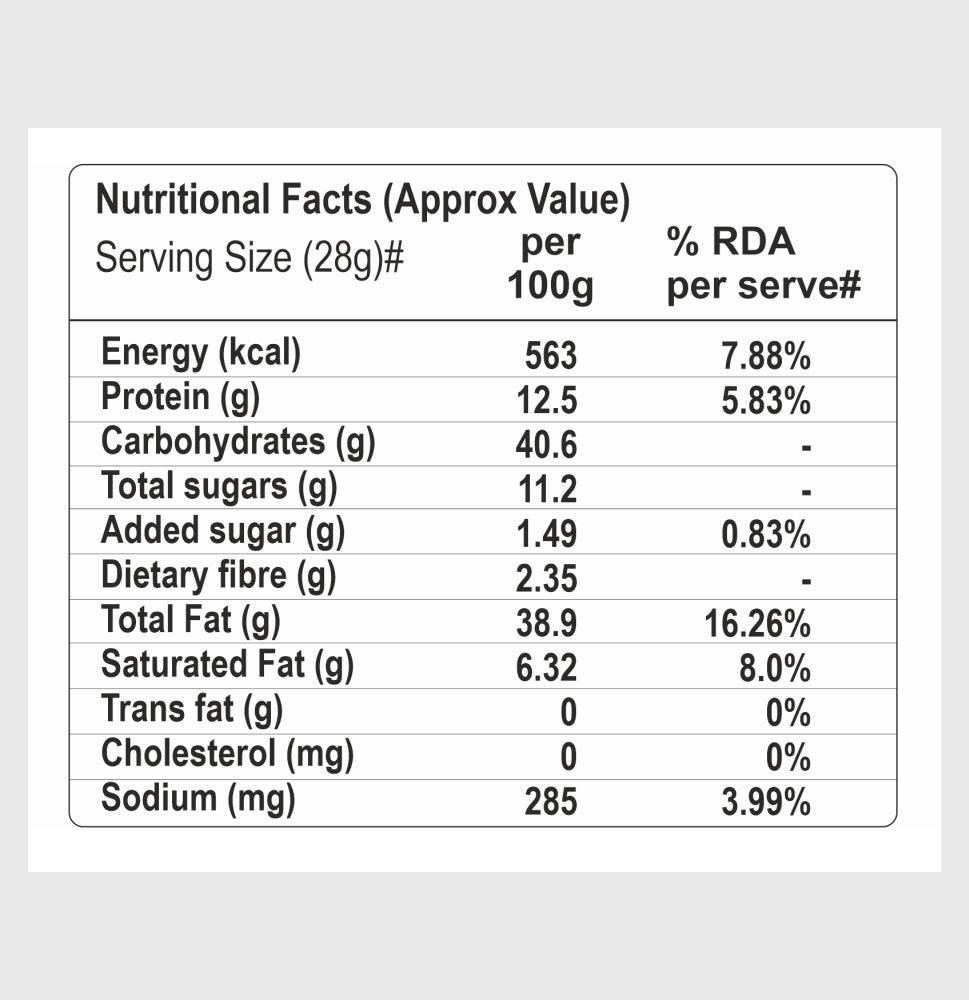 Attributes -
- These cashews are coated with a cheese seasoning that gives them a delicious and savory taste.
- The texture is crunchy, which makes them perfect for snacking.

Nutrition benefits -
- Cashews are a good source of protein, healthy fats, vitamins, and minerals.
- They are rich in antioxidants that help to fight free radicals and reduce the risk of chronic diseases.
- Cheese also contains protein and calcium, which are beneficial for bone health.

Best eaten as -
- Cheese cashews are a great snack option for any time of the day.
- They can be enjoyed as a standalone snack or added to salads, trail mixes, or cheese platters for extra flavor and texture.
-They can also be used as a topping for soups or roasted vegetables for added crunch and flavor.

Storage instructions - Store in a cool and dry place, away from direct sunlight to maintain freshness. Refrigeration is not necessary, but it can extend the shelf life of the product.