Sale price
Rs. 152.50
Regular price
Rs. 190.00
Unit price
/
per
Sale
Sold out
Highlights:
A delicious blend of premium quality dried berries, including cranberries, blueberries, strawberries, raspberries, black currant & black raisins
Rich in antioxidants and essential vitamins and minerals like vitamin C, fiber, and potassium.
Gluten-free and vegan-friendly, suitable for those with dietary restrictions.
Free from added preservatives, colors, or flavors, providing a natural and sweet taste.
Perfect for snacking on the go, adding to trail mix or charcuterie boards, or using in recipes.
Shipping & Returns

Free shipping and returns available on all orders!
We ship all US domestic orders within 5-10 business days!
Share
View full details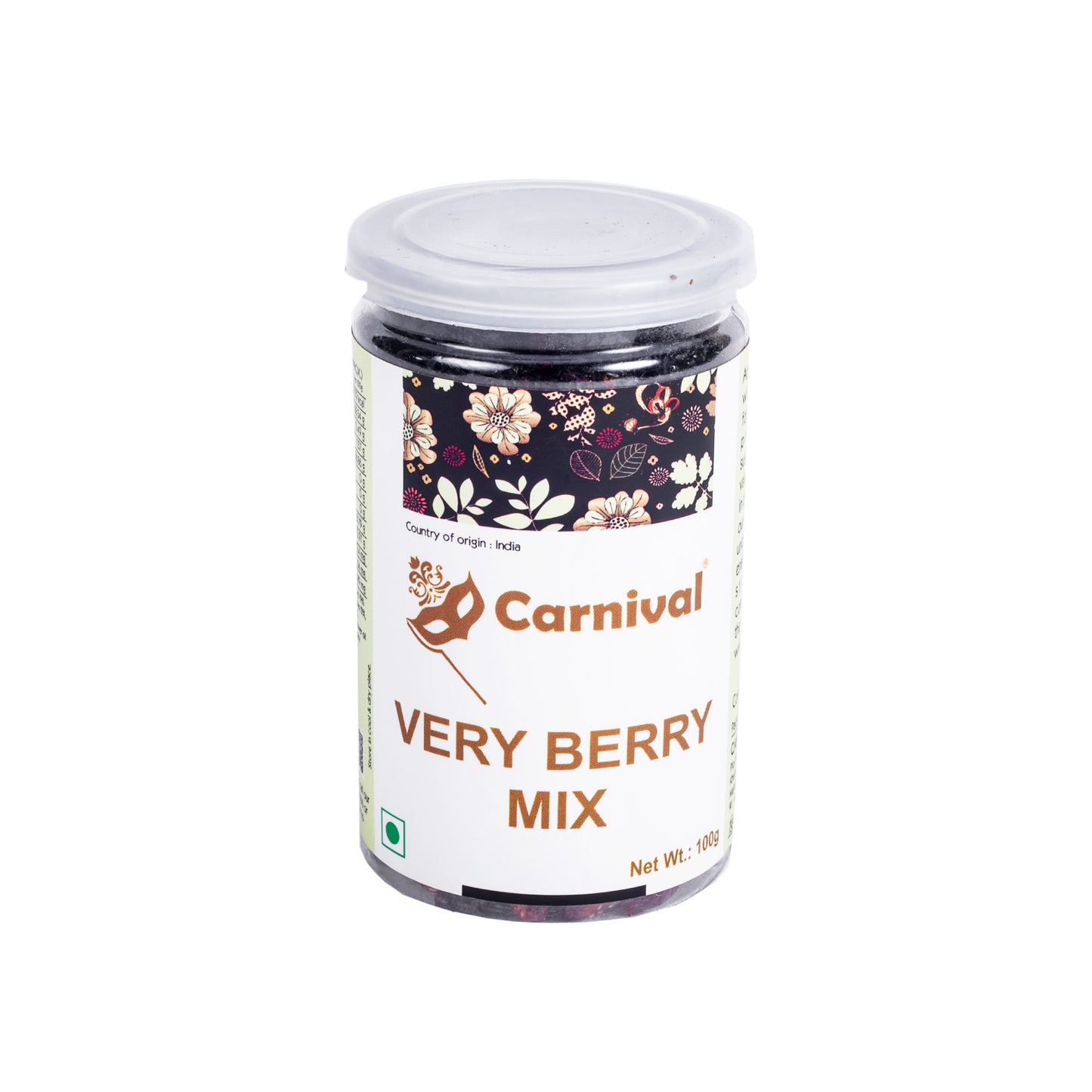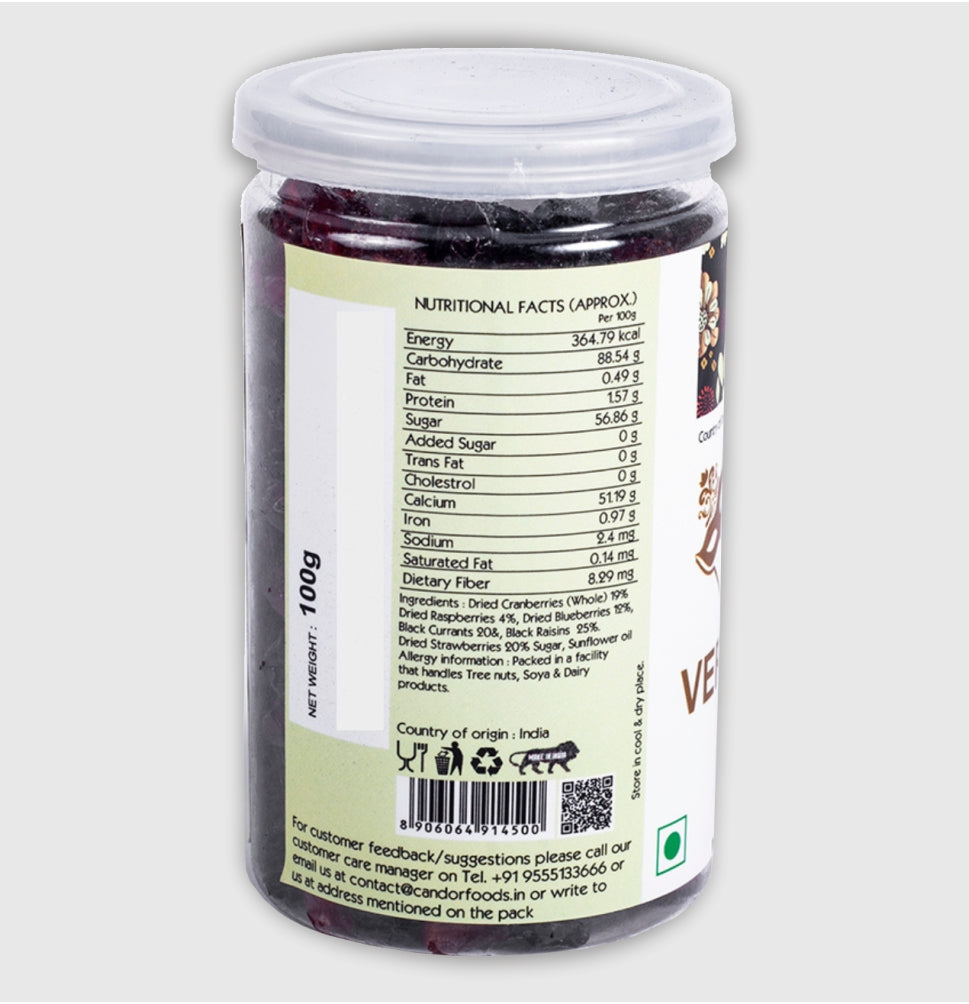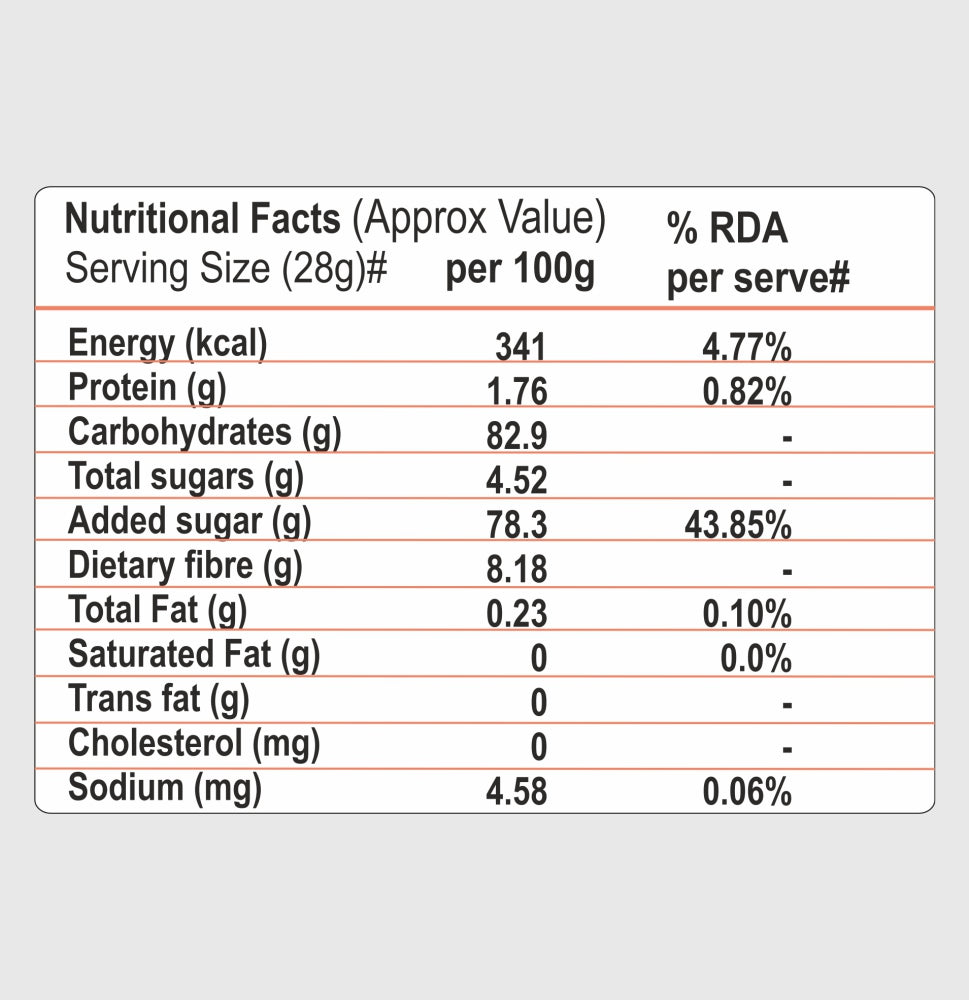 Attribute: The Very Berry Mix is a blend of dried cranberries, dried blueberries, dried raspberries, black currant, black raisins, and dried strawberries It has a chewy texture and a sweet and tangy taste.

Nutrition Benefit: The mix is a good source of antioxidants, dietary fiber, and vitamins. The dried cranberries and blueberries are all low in fat and calories, making them a healthy snack option.

Best eaten as: The Very Berry Mix can be eaten as a standalone snack or added to cereals, yogurt, or salads for an extra burst of flavor and nutrition. It's also a great snack option for hiking, camping, or other outdoor activities.

Storage Instruction: The Very Berry Mix should be stored in a cool, dry place in an airtight container to maintain its freshness and flavor. It can also be refrigerated for extended storage.