Sale price
Rs. 293.00
Regular price
Rs. 549.00
Unit price
/
per
Sale
Sold out
Highlights:
1. Deliciously Sweet: Our Honey Roasted Almonds are coated in a layer of sweet honey, making them a delicious and satisfying snack option.
2. Nutrient-Packed: Our almonds are a great source of protein, healthy fats, and fiber, providing a satisfying and healthy snack option.
3. Energy Boost: Our almonds are an excellent source of energy, as they contain healthy fats, fiber, and protein, making them a great pre or post-workout snack option.
4. Gift-Worthy: Our Honey Roasted Almonds make a great gift option for family and friends who appreciate healthy and delicious snacks.
5. Gluten-Free: Our Honey Roasted Almonds are naturally gluten-free, making them a great snack option for those with gluten sensitivities or Celiac disease.
Shipping & Returns

Free shipping and returns available on all orders!
We ship all US domestic orders within 5-10 business days!
Share
View full details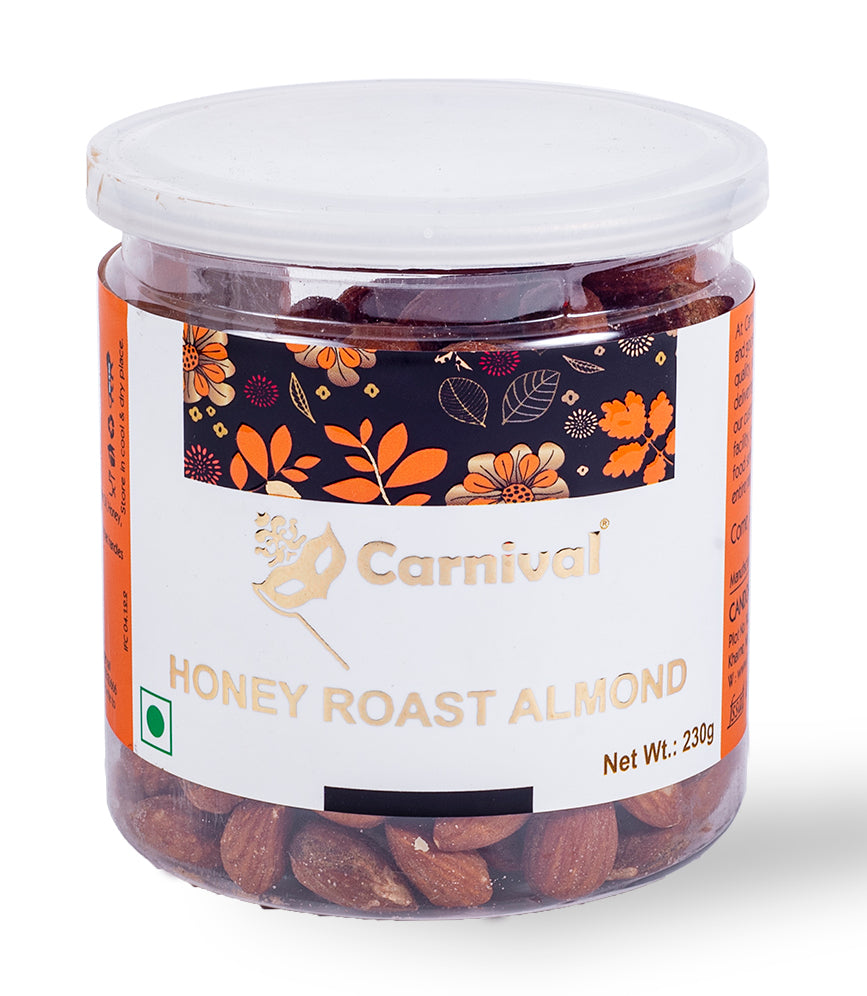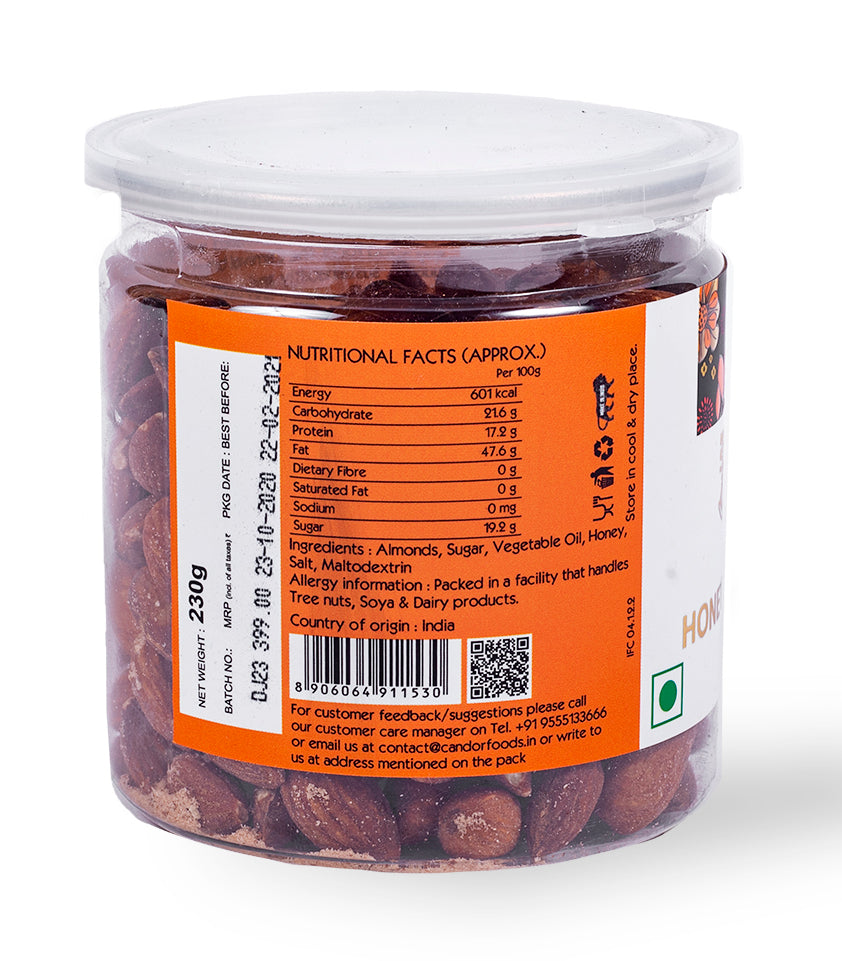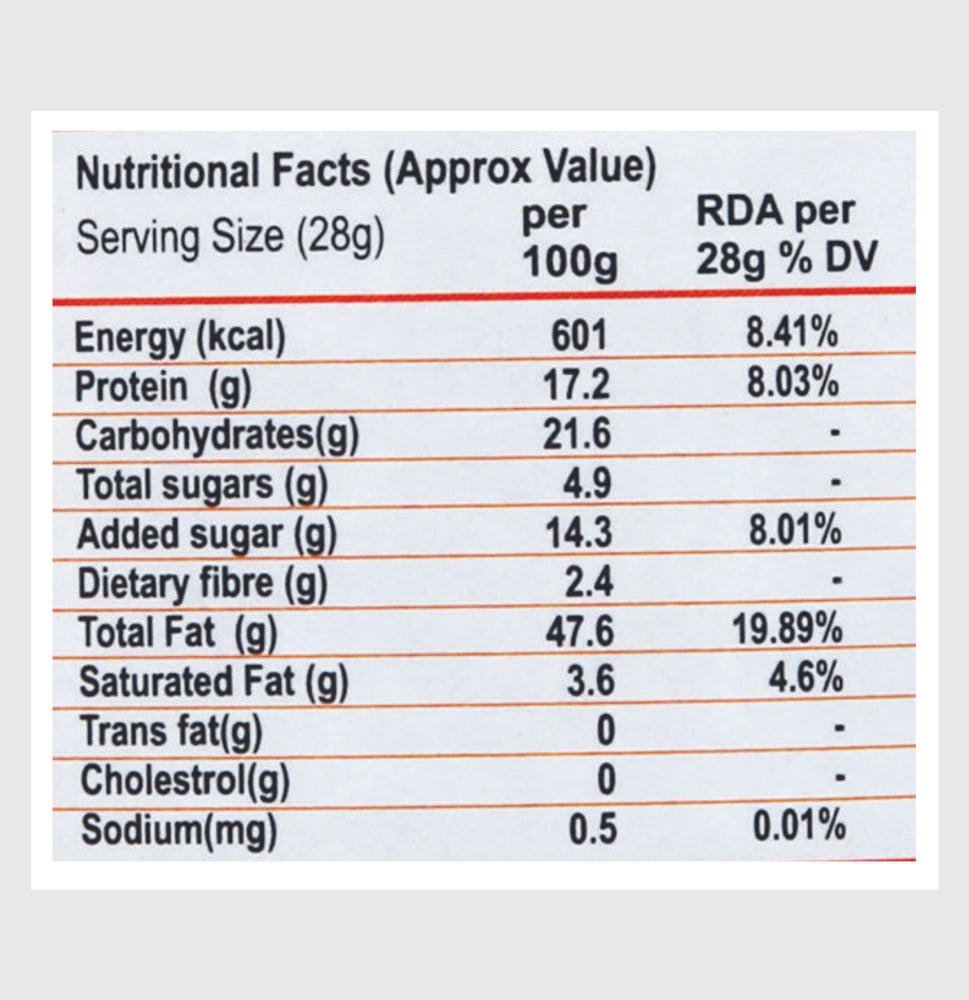 Attributes - crunchy texture, sweet flavor with a hint of honey, slightly roasted

Nutrition benefits - good source of protein, fiber, healthy fats, and Vitamin E, may help in maintaining healthy cholesterol levels, and aid in weight management

Best eaten as - a quick snack to satisfy sweet cravings or as a topping for salads, yogurt, or oatmeal

Storage instruction - Store in an airtight container in a cool, dry place to maintain freshness and crunchiness. Can also be stored in the refrigerator to prolong shelf life.